Capital Project Management for Oil, Gas & Chemical
The smallest of delays can cost millions of dollars to an oil and gas or chemical company. Projects are increasing in volume, size and scope and the need to be scalable has become even more important. Relying on manual processes and decentralized spreadsheets exposes projects to risks and requires extensive time to prevent errors. The need for accurate forecasts and effective progress reports is essential.
Oil & Gas organizations are moving towards a more efficient month-end project process. Instead of manually updating information, organizations are utilizing project management software for real-time accurate project data so that they can focus more time on data analysis over data entry. Industry players could focus on two key lessons: adopting a disciplined approach to capital investment decisions and leveraging digital technologies to achieve higher capital productivity.
Digitizing the Oil & Gas Industry
One of the key trends in a 2019 prospect report on the oil, gas and chemical industry released by Deloitte is that digital technologies are becoming increasingly more intertwined in the industry's value chain. According to the report, "Refining and petrochemicals have been in the vanguard of process automation for many years, but we are now seeing signs that the other sectors are turning their attention to digital opportunities."
More companies in this sector are deploying digital technologies to increase efficiency, productivity, reliability and predictability of operations.
The report dives into the challenge these deployments can face, in saying, "Implementation at scale can be complex in the capital-intensive oil, gas, and chemicals environment where the challenges of legacy equipment and the large number of suppliers should be addressed." This challenge is where Contruent software really shines as an oil and gas industry-leading project controls and project management solution. Contruent has worked with leading oil & gas organizations to improve project management throughout the project lifecycle for more than 20 years.
Common Challenges for Oil & Gas Organizations
Manage approvals of many project changes per period
Building to increase connectivity
Increasing capacity
Project teams are dispersed in multiple offices
Reducing overcrowding
Disintegrated cost and schedule
20 Years of Experience Partnering with Oil & Gas Organizations Worldwide
Today, Contruent is used by many leading oil & gas companies including Shell, Big West Oil, Pembina Pipeline, Anadarko, Saipem, and BP.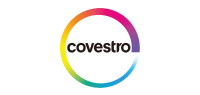 Solving Oil & Gas Organizations' Problems
Implementing Contruent capital project management software provides infrastructure & rail organizations with game-changing benefits to deliver projects on time and on budget:
Increased Project Volume Capacity and Growing Demand for Liquified Natural Gas
Software Integration and Bi-Directional Communication Between Programs and Systems
Reduced Time Spent on Data Input and More Time for Forecasting Analysis and Reporting
Dependable Project Controls Data in One Centralized Location
Accurately Measure Progress by Incorporating Milestones
Performance Measurement as an Earned Value Management System
Improve your Project Controls Strategy
Ready to explore if Contruent is a good fit for your projects? Sign up for a quick discovery call today.
Oil & Gas Project Controls at Its Best