Capital Project Management for Mining
While Contruent capital project management software is used in nearly every major industry, it has really become the mining and metal industry's preferred solution for project controls and project management.
Organizations in mining often experience cost overruns that can be attributed to inadequate project controls, overly optimistic feasibility studies, and poor cost estimation and budgeting processes. These overruns are also typically further complicated by complex interrelationships between departmental data silos within the company, as well as the countless number of external consultants and stakeholders involved throughout the project's lifecycle.
Digitizing the Mining Industry
"Once measured by how well a company extracted resources, the industry's value proposition may be shifting to how well a company acts on information to optimize production, reduce costs, increase efficiency, and improve safety," a global mining study released by Deloitte in 2018 speaks to the mining industry's trend toward digitization. "In short, data— and the ability to organize, manage, and process it—is rapidly becoming a competitive differentiator and may even spur new business models. The adoption of new technologies initiated this shift, as miners recognized the power of digital solutions to remove waste in the areas of execution, process, structure, and design. Now, however, it is becoming clear that success for mining companies isn't truly about adopting the latest applications (apps) and technologies, which will continue to evolve. Instead, it's about embedding digital thinking into the heart of their business strategy and practices to transform the way corporate decisions are made. To succeed in this effort, miners need a clear vision of how the future digital mine might transform core mining processes, the flow of information, and supporting back office processes."
Contruent becomes the heart of many organizations' business strategies by being the software solution that brings all the other programs together, including budgets and schedules. For more predictable project results, mining organizations need to develop common procedures around a standardized toolset to minimize risks and deliver projects within budget. For more than 20 years, Contruent has worked with the mining industry to improve capital project management throughout the entire project lifecycle and increase transparency across the enterprise.
Common Challenges for Mining Organizations
Industry is slower to adopt & embrace digital technologies that can help them function more efficiently
Lack of transparency in stakeholder relationships and organizational data silos
Improving forecasting and structuring decentralized data
Analyzing and managing data to make significant operational improvements to mining
Overcoming innovation barriers
Shifting from risk assurance to the anticipation of emerging risks
8 out of 10 of the world's major mining companies use Contruent Enterprise
Organizations like De Beers, Rio Tinto, Greenstone, Anglo American, and BHP Billiton rely on Contruent to leverage common processes for project initiation, resource staffing, budgeting and contingency management, project execution, progressing and project transition.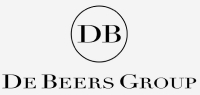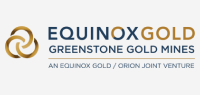 Solving Mining Organizations' Problems
Our capital project management software is the industry standard because it solves so many mining industry pain points. Contruent can integrate bi-directionally with nearly any system an organization already has in place, allowing companies to keep using their legacy programs, while digitizing their organization so that their ERP systems, accounting software and other in-house programs can communicate and pull essential data into Contruent.
Develop and Monitor Feasibility Plans
With Contruent, understanding management plans and engineering deliverables for the initial design of piping and instruments, and anticipating materials is a breeze. Analyzing progress against deliverables for accurate performance measurement. With enterprise capabilities, quickly conduct what-if analysis and easily prioritize/de-prioritize, or even stop projects as necessary based on feasibility studies.
Manage Contingency and Mitigate Project Risk
With Contruent, our customers monitor, anticipate and proactively mitigate project risk. Through powerful, yet easily understood analytics, they are able to predict likely outcomes and avert costly mistakes. We help you address problems long before they reach the crisis stage and give you the ability to quickly manage contingency and when necessary implement change at the enterprise, program or project level.
Measure Performance
To gain greater visibility and management awareness into variance and trends, Contruent provides seamless integration with scheduling and ERP systems to monitor budget versus actual. This complete solution provides highly configurable and comprehensive progressing capabilities to support basic earned value to fully compliant earned value.
Provide Accurate Forecasting
Contruent supports configurable workflows for the review and approval of changes that meet an organization's change management process. We realize changes are not just at the project level; they impact finance, delivery and management. Ensure that changes adhere to governance requirements and that an audit trail is captured for accurate approvals with Contruent.
Improve Standardization and Communication
Lack of standardization and poor communication can seriously erode productivity and budgets. Project controls staff often spend 90 percent of their time gathering and collecting data. By standardizing processes and implementing project controls software like Contruent, our customers empower their project controls staff to have fast access to in-depth analysis, enabling them to make corrective actions, if necessary, to eliminate surprise.
Gain Portfolio-Level Insight for Stakeholders
With Contruent, mining organizations can provide insight at the portfolio level to stakeholders regarding project progress and value. We offer more than 100 custom reports to choose from, so getting the right information to the right team has never been easy.
There is a holistic approach for having technology help operations be more efficient and effective. We implemented best-in-class operation tools in order to work better and smarter and support the boots on the ground.
Improve your Project Controls Strategy
Ready to explore if Contruent is a good fit for your projects? Sign up for a quick discovery call today.
Mining Project Management at Its Best