Featured
Enterprise Reporting & Earned Value Management at LLWR
LLWR produces reports quickly and builds confidence in centralized data. This case study shares how LLW Repository Ltd used Contruent to improve reporting, reduce reliance on spreadsheets, and increase control over their processes.
It's the early stages of a mega-construction project: a massive...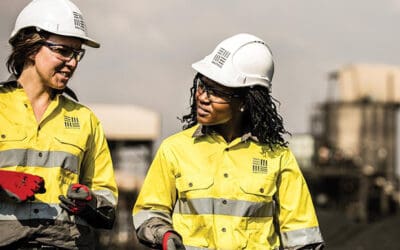 South32 improves efficiency, consistency, and project management...
Discover our award-winning solution for complex, mega-construction...
Automate, track and report on carbon emissions and project cost data...
Easily access project insights with custom and pre-built reports....
Efficiently manage contracts & activity with a streamlined workflow...
Monitor, manage & optimize changes that occur throughout a project's...
Measure project performance by aligning cost and schedule and using EVM....
Get the benefits of project status updates & reporting right from the...
Build dynamic visualizations to report & analyze real-time project data....
Integrate project systems with data synchronization and process...
Benefits, challenges, history, and basic concepts behind EVM...
Eliminate surprises by gaining complete control of project costs....
Understanding fundamentals of project controls to deliver megaprojects....
Upcoming events
Check out the Contruent capital project management software at the events we are attending this year or schedule a personalized online demonstration to learn how Contruent can solve your project cost management needs.
What does Google and Capital Project Management have in common? More...
Ever wondered why the construction industry has responded differently...
Examples of operational benefits that can be realized to combat...
Learn how Contruent meets ICMS international cost management standards....
Proactively improve success rates by measuring progress and performance....
Project management in construction cannot succeed with collaboration...
Learn how project procurement differs from corporate procurement....
Learn how Contruent meets PMI Standards for project management...
WHITE PAPER
Portfolio management systems are designed and created for...
Learn how to improve your organization's project management maturity...
Five benefits of having a robust change management solution in place....