Energy & Utilities Industries
Capital Project Management for Energy, Utilities & Nuclear
Organizations in the power, utilities and nuclear energy industries are looking for ways to improve operational efficiencies and quickly deliver accurate monthly reports. The need for accurate forecasting, cost control, and the integration of operational systems, back-office systems, and supply chain management is crucial to these sectors.
Digitizing the Utility & Nuclear Energy Industries
Contruent capital project management software has managed billions of dollars in scope on utilities and nuclear projects. Contruent can fully integrate with systems already in place, allowing your data to be shared in real-time across an organization's programs. This effectively gets data where it needs to be instantly and destroys data silos. Contruent also allows for the tracking of changes made and establishes an audit trail.
Energy Industry Challenges
Short timeframe for month-end reporting

Short timeframe for month-end reporting

Inconsistent processes

Decentralized data and data silos

Errors in data from Excel spreadsheets

Uncontrolled data and changes
20 Years of Experience Partnering with Utilities Organizations Worldwide
Contruent has been digitizing projects across industries for more than 20 years, and today, our project controls software is being used by leading utilities organizations and nuclear energy companies all over the world, including Sellafield, Westinghouse, Origin Energy, Waste Management, Eskom, Mach Energy, American Electric Power, Low Level Waste Repository (LLWR), Nalcor, and more.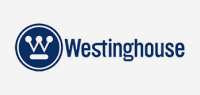 Solving Energy Organizations' Problems
Implementing Contruent capital project management software provides nuclear & utility organizations with game-changing benefits to deliver projects on time and on budget:
Improve Reporting, Change Management, Analysis and General Data Storage
Create Standard Enterprise and Project Reports with Accurate, Timely Data in the Required Format
Integrate Systems in Place and Establish Bi-Directional Communication between Programs
Exceed Earned Value Management Requirements
Reduce Time Spent on Reporting, Allowing More Time for Analysis
Shift from Risk Assurance to the Anticipation of Emerging Risks
Improve your Project Controls Strategy
Ready to explore if Contruent is a good fit for your projects? Sign up for a quick discovery call today.
Energy Project Management at Its Best